Everyone knows that veggies are good for them, but few of us meet the daily recommendations to get at least three servings (cups) per day. According to the CDC, fewer than 10% of adults get the minimum number of servings on any given day.
Why? Many people simply dislike the taste of veggies. To these so-called hyper-tasters, veggies are bitter. Others often complain that the texture of veggies is a turnoff. Here are several foolproof strategies to get more veggie servings into your meals and snacks—even if you're a self-described hater.
Add hummus, guacamole, ranch dressing, or another favorite dip.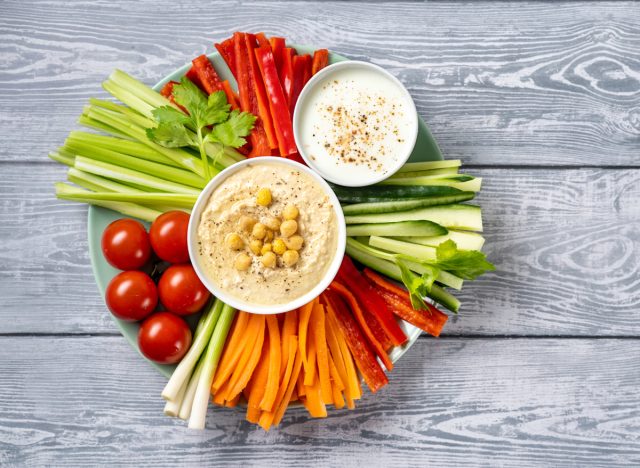 One of the tricks dietitians often recommend is serving veggies with your favorite dip, whether that's hummus, guac, or dressing. An interesting study showed that when picky children were served fresh-cut veggies with an herb-flavored dip, they ate 62% more of the veggies served compared to when veggies were served on their own. What's more, children were three times more likely to reject eating veggies on their own, compared to when served with a dip.