Returning to the Marvel Universe in the just premiered Dr. Strange in the Multiverse of Madness, Rachel McAdams looks better than ever. Surgeon Christine Palmer couldn't be further from high school queen bee Regina George, but the 43-year-old actress is still stunning on screen. So, how has she stayed so in shape over the years?
Well, Rachel has a few healthy habits that she follows. The star cares about what she puts into her body: "I've always had a healthy diet," she told TRAIN for HER. But she's learned a few things along the way about what works best for her, whether it's eating organic food or whipping up her own risotto.
Read on to find out the eating habits that Rachel McAdams swears by, and next, check out Ariana Grande's Exact Breakfast, Lunch, and Dinner.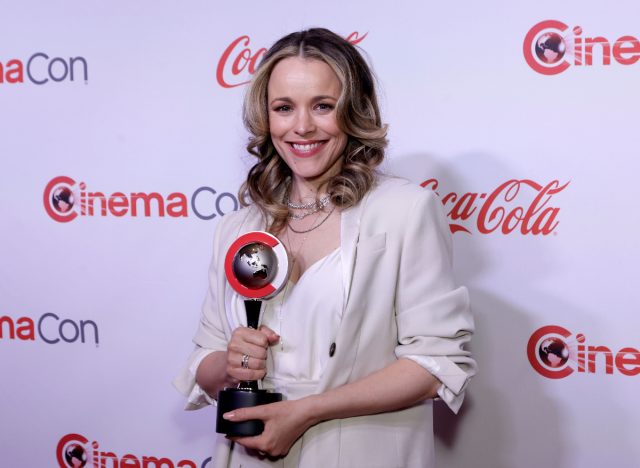 Unlike some celebs who swear by consistency, Rachel actually likes to change up her day-to-day meals. "I like to learn about new things and try out new things," she told TRAIN for HER. "I'm finding it so much easier now to eat healthily on the go. I think there are a lot more tasty options." We don't know much about the behind-the-scenes of a Marvel movie, but we can assume that there are some long days. Luckily, Rachel's tried enough healthy foods to know what works best for a busy schedule.